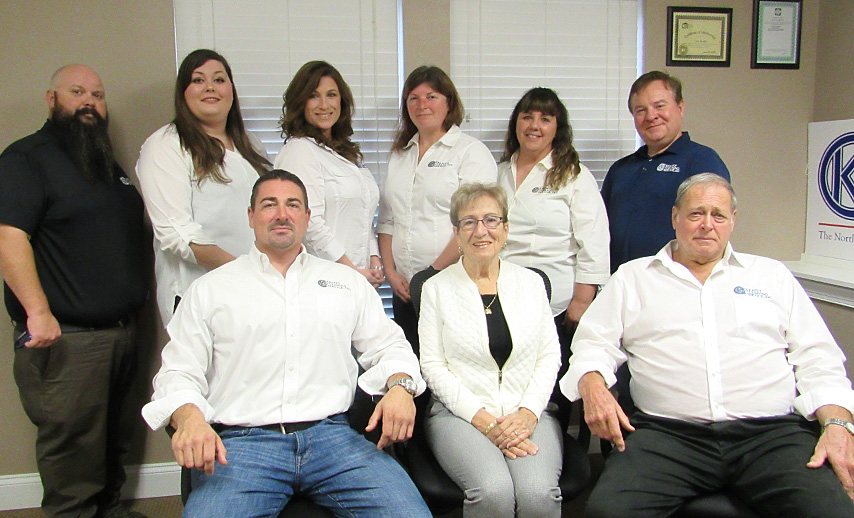 Company President – Lynn E. Krafft

Lynn started the company as a one man operation back in 1971. After learning janitorial, carpet cleaning, and floor care skills, he gradually added people to build a capable management staff, allowing for the growth experienced since his son became active in the business. He has contributed articles to industry trade journals and still attends ISSA trade shows annually. His present responsibility is as a consultant to the company and the Office Manager still lets him sign checks.

General Manager – Justin C. Krafft

Since becoming active with the company many years ago, Justin has performed just about every task we face, from payroll preparation to carpet cleaning. He primarily oversees the Management Team, coordinating their work and conducting the weekly management meeting. Since he does the original survey of client properties and prepares the proposals, he is our primary contact person for all accounts and has vital working knowledge of the buildings we service. Lynn leaves the business in good hands.

Operations Manager – Sarah Aubin

After moving from Saranac Lake, Sarah has lived in the Watertown area since 2000. She started as a custodian in 2009, trained as our Supply Manager in 2011, and began as the Operations Manager in 2013. Sarah provides on-site training of personnel assigned to our clients' buildings, handles the day to day staffing of our accounts, and gives general oversight to all custodial staff. She works closely with Human Resources in worker selection and training, and with Quality Assurance, following up on inspections and retraining when necessary.

Assistant Operations Manager - Lucy Keohane

Lucy started cleaning with us back in 2011 and still has supervision of the staff at one of our largest accounts. She also works with Sarah in training of cleaners, and regularly does Quality Assurance Inspections. Talk about multi-faceted!

Supply Manager - Casey Pierce

In addition to stocking supplies at every client building, Casey has over sight of supply ordering and storage. She has been with us since 2015, continuing as a solid daily cleaner, doing fill-ins as well as the above mentioned tasks.

Project Manager – Matthew Tompkins

Projects such as floor tile refinishing and carpet work require special skills and Matt has over 15 years of training and experience that qualifies him to manage the small crew of selected individuals who do this demanding work. He is IICRC certified in carpet cleaning. He also does all our grounds keeping and a lot of equipment maintenance and repair.

Quality Assurance – Pieter Gaskin

Pieter has been one of our most reliable and hard-working employees for over 3 years and became a member of our management team in early 2020. Born and raised locally, Pieter has many interests and talents such as being a published children's author, building custom stringed instruments, performing bass at local establishments, and being an all around enthusiast for Hawaiian culture and Adirondack life. He is one of our most visible managers, interacting with many clients throughout the week. His mission is to assure the high quality cleaning that our clients are promised and deserve.

Human Resources – Tara Bohon

Tara is the first person our cleaners meet. People's circumstances change and we have a constant turnover of cleaning personnel, requiring replacements. Our primary objective is to provide quality cleaning to our clients, and finding capable service persons willing to do that is Tara's speciality. She came to us from the corporate world in 2019 and you will love meeting with her..

Office Manager – Jessie Callahan

Jessie moved back to Watertown several years ago with her family and is our Office Manager, preparing payroll, invoicing clients, scheduling projects, and generally holding it all together. When you phone our office during office hours, the cheery voice you hear is hers. Trust us when we say, she is one of the most capable office managers you will ever work with. And she types fast!