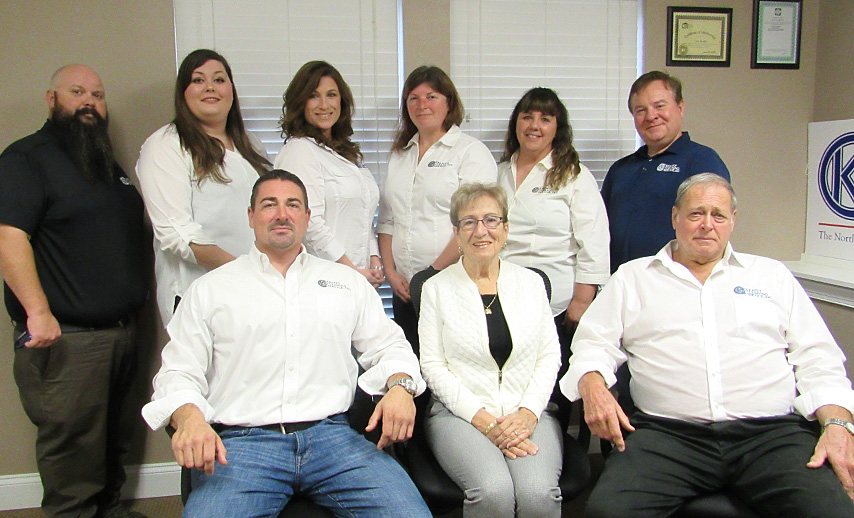 Company President – Lynn E. Krafft

Lynn started the company as a one-person operation back in 1971. Over the years, he became proficient in janitorial service, carpet and floor care, and related building services, skills the company has shared with other cleaning technicians. He is a contributor to industry trade journals, attends several trade shows each year, and sees his present responsibility as being an active guide for increasing our efficiency and productivity as we take on more challenging work.

General Manager – Justin C. Krafft

Justin has been active with the company for many years, performing just about every task we face from payroll preparation to carpet cleaning. He now manages the Management Team. Since he does the original survey of prospective properties and prepares the proposals, he is our primary contact person for all accounts and has vital working knowledge of the buildings we service and works closely with the facility people in those accounts. He works with all Managers, but is especially concerned with account staffing, having final approval of all hires and the necessary responsibility for releasing those who prove unfit for continued employment in the field.

Operations Managers –Sarah Aubin

Sarah is originally from Saranac Lake, but has lived in the Watertown area since 2000. She started working for us in 2009 as a custodian, trained as Supply Manager in 2011, and began as the Operations Manager in 2013. In that capacity, Sarah provides on-site training of personnel assigned to our clients' buildings, handles the day to day staffing of our accounts, and gives general oversight to all custodial staff. She works closely with Quality Assurance, following up on all inspections and retraining when necessary.

Supply Manager - Lucy Keohane

In addition to overseeing the stocking of supplies at every job site, Lucy also is head custodian at one of our largest accounts, co-ordinating the team servicing that building.She has been with us for over 5 years, starting as a daily cleaner and gradually taking on the above mentioned tasks. To quote her, "I love my job." And our team loves the way she does it!

Project Manager – Matthew Tompkins

Projects such as floor tile refinishing and carpet work require special skills and Matt has 10 years of training and experience that qualifies him to manage a small crew of selected individuals who do this demanding work. He is IICRC certified in carpet cleaning. He also does all our grounds keeping.

Quality Assurance – Richard Kingsbury

Richard spent 33 years with the US Postal Service as a manager in charge of delivery, retail and financial operations, security, and maintenance. Since starting with us in 2008, his main responsibility has been to inspect job sites for consistent cleaning quality in order to maintain the high standards of the company. He also works in customer relations as a liaison between all of the clients whose facilities he visits and the operations manager who does the inspection follow-ups. Richard believes that quality assurance inspections with prompt corrections are the key to customer satisfaction.

Human Resources – Katherine Albrecht-Fidler

Kate is our "people finder". While we really work at reducing turnover of cleaning personnel, the nature of the work and the way it is incorrectly viewed by so many applicants means people often leave or are asked to. Our primary objective is providing quality service to our clients and finding capable persons willing to do that is Kate's job. She has been with us since 2012 and brings a high level of experience to the job.

Office Manager – Jessie Callahan

Jessie, whose husband is in the military, recently moved back to Watertown with her family and now serves as our Office Manager in charge of payroll, invoicing, project scheduling, and all the many office tasks required to make things run smoothly. If you phone our office, hers will be the cheery voice you hear.