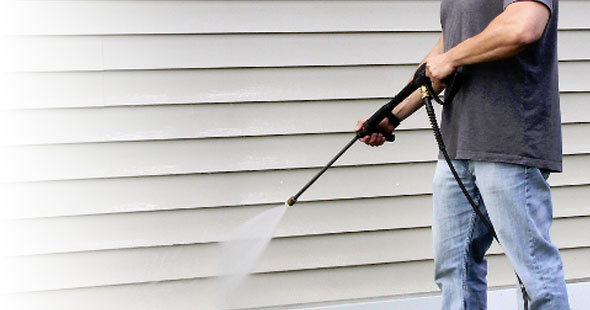 ... when mopping alone will not clean it.
Contact us today for an estimate! 315-782-4437
In the spring, pressure washing of exterior building surfaces is a good start to the year. Removing the winter's accumulation of ice melt chemicals, sand, and litter will preserve surfaces and enhance the appearance your customers see when visiting.
We use the truck-mounted medium pressure system for most work, but we have higher pressure equipment available when needed.
High pressure, hot water floor tile washing and grout cleaning with vacuum pickup from the truck-mounted cleaning plant is highly effective. We have several specialty tools designed to make this floor work fast and easy.
There is no need to tolerate unsightly floors at entries or in rest rooms or kitchens. When mopping alone will not clean it, call us at 782-4437 for a quote on pressure cleaning your indoor tile or exterior walkway surfaces.